Hey Y'all!
Since November has snuck upon us at last . . .
. . . Happy Fall, y'all!!
(Sorry. Just had to say that, lol 😉 ❤ )
I hope all of y'all have been doing alright! It's an insanely crazy time of year, with so many deadlines and other stressors clogging up everybody's lives.
And most people are panicking about the forecasted Christmas gift shortage.
Also, I've been up to my neck in school (art classes) . . . which has forced me to generate some more artwork.
And. I've been doodling. ❤ ❤ ❤
ALL of that to say, I realized it was probably time for another post.
So here we are! We'll tackle these topics with a 1, 2, 3 . . . ❤
ETSY SHOP RECOMMENDATIONS
This has been on my heart to share for a while.
I am part of a beautiful online of Jesus-loving gals through an incredible ministry called The Smile Project (really, it's amazing how God has been using happy mail and care packages to make eternal differences in hurting people's lives; you should check it out!). And many of these girls and young ladies are super, duper creative — and are using their God-given skills, talents & resources to both support various charity causes and bless others with their creations.
And, in light of the fact that most department stores are going to be backlogged (think material scarcity, etc.), it's probably a great idea to shop small and support fledgling businesses and startups! Especially ones like the ones I'm about to highlight ❤
So. Without further a do . . .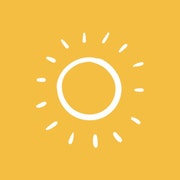 This lovely shop is owned by Aliyah Faythe, and she sells all sorts of goodies — stickers, snail mail kits, paintings . . . . Plus, she's got a five-star rating, and I've got several of her gifts on my shopping list ❤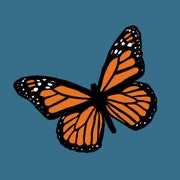 Oh. My. Word. I just love this shop! ❤ The owner, Bronwyn Jayde, has oodles of delightful tidbits for sale. She sells snail mail kits, stickers, stationery . . . she's even selling mini hot chocolate packets ❤ ❤ She's also got a 5-star rating! Bronwyn and Aliyah (above) are sisters, and gifted me some of their charming stickers in a sweet letter not very long ago — and I LOVE using them!! Both of these shops are so worth checking out! ❤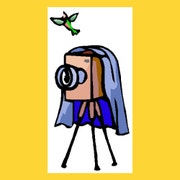 This shop is run by Bronwyn & Aliyha's mother, Pamela Beth ❤ She has beautiful photographs up on greeting cards, calendars, snail-mail kits, bookmarks . . . and stickers ❤ ❤ I love how she features Scripture on nearly everything in her shop!! This is hugely encouraging to me, because God's Word is life ❤ Be sure to swing by! (She's a 5-star shop ❤ )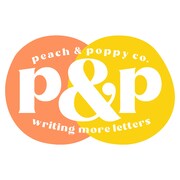 This shop is another one of my favorites! Aside from everything being adorably beautiful and oh-so-cute, Megan Beery sells everything from greeting cards, craft & journaling supplies, stickers, stationery, journals . . . I'm going to have to stop there or else I'll spoil everything for you lol ❤ (Also 5-star ❤ )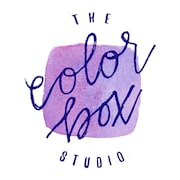 Allison Beery sells TONS of gorgeous things that would make awesome gifts ❤ Junk Journal Kits. Watercolor paintings. Stationery. Stickers. Custom paintings. I wish I could purchase everything! ❤ 5-stars, too . . . ❤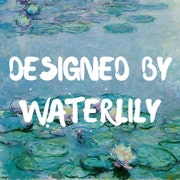 My friend Lily makes beautiful soaps that would make wonderful gifts and stocking-stuffers! I've purchased a few of her soaps over this past year, and the soaps are PERFECT. I gave them as surprise gifts to my sisters, and they each were thrilled ❤ 5-stars! She's rotating available soaps, so be sure to swing by frequently to catch some of her lil' beauties!
2. PROJECTS
And now. Projects ❤ ❤ ❤
I. Have. Been. Busy.
After getting a few sales on Etsy from my other Greeting Card 4-Pack, I decided to craft some Christmas ones ❤ I mean, why not?! It's festive, and for me, the sooner I do something, the less chance there is of me forgetting about it lol 😛
I had SO much fun putting these together. Doodling is like exercise/workout for art. It keeps the creative juices flowing ❤
So. Here are some pictures ❤ Again, they're up on Etsy for $8.00 flat, free shipping . . . ❤
3. ART SNEAK PEEKS
And . . . last, but not least, some sneak peeks of other art projects I've been working on ❤
Sneak peeks from the book I've been illustrating ❤
This was done for a class. Plus, I needed practice ❤ ❤ It was fun, though!
So. That pretty much concludes this post. It's been a wacky month so far! I'm curious as to what December will bring . . . ❤
To wind up, here's a priceless reminder from Scripture — one that I know I desperately need to have stamped on my forehead:
2021 has been an incredibly crazy year. And it really feels like November & December are going to be the chaotic *grand finale* of a lifetime.
But you know what? Our Lord Jesus Christ is still with us. He is still with us — even in this!!
Remember Immanuel?
"God with us."
That is an amazing set of three words wrapped magnificently into one.
The comfort that can be wrought with that one statement! For those of us who believe in Jesus Christ as our Lord and Savior, Philippians 4:5-7 is akin to a battle cry.
We don't need to be afraid . . . because He is with us.
We don't need to be anxious . . . because He is with us.
We don't need to be apprehensive about anything . . . because He is with us.
Philippians 4: 5 — "The Lord is at hand; therefore . . . "
Therefore . . . we can laugh. We can grin. We can give. We can bless. We can be joyful and make memories — even if they're not-normal, super crazy ones — with those we love during this holiday season.
Because of our awesome Lord Jesus Christ ❤
Let Him be the reason you smile this Thanksgiving, and this Christmas.
Until next time . . . ❤